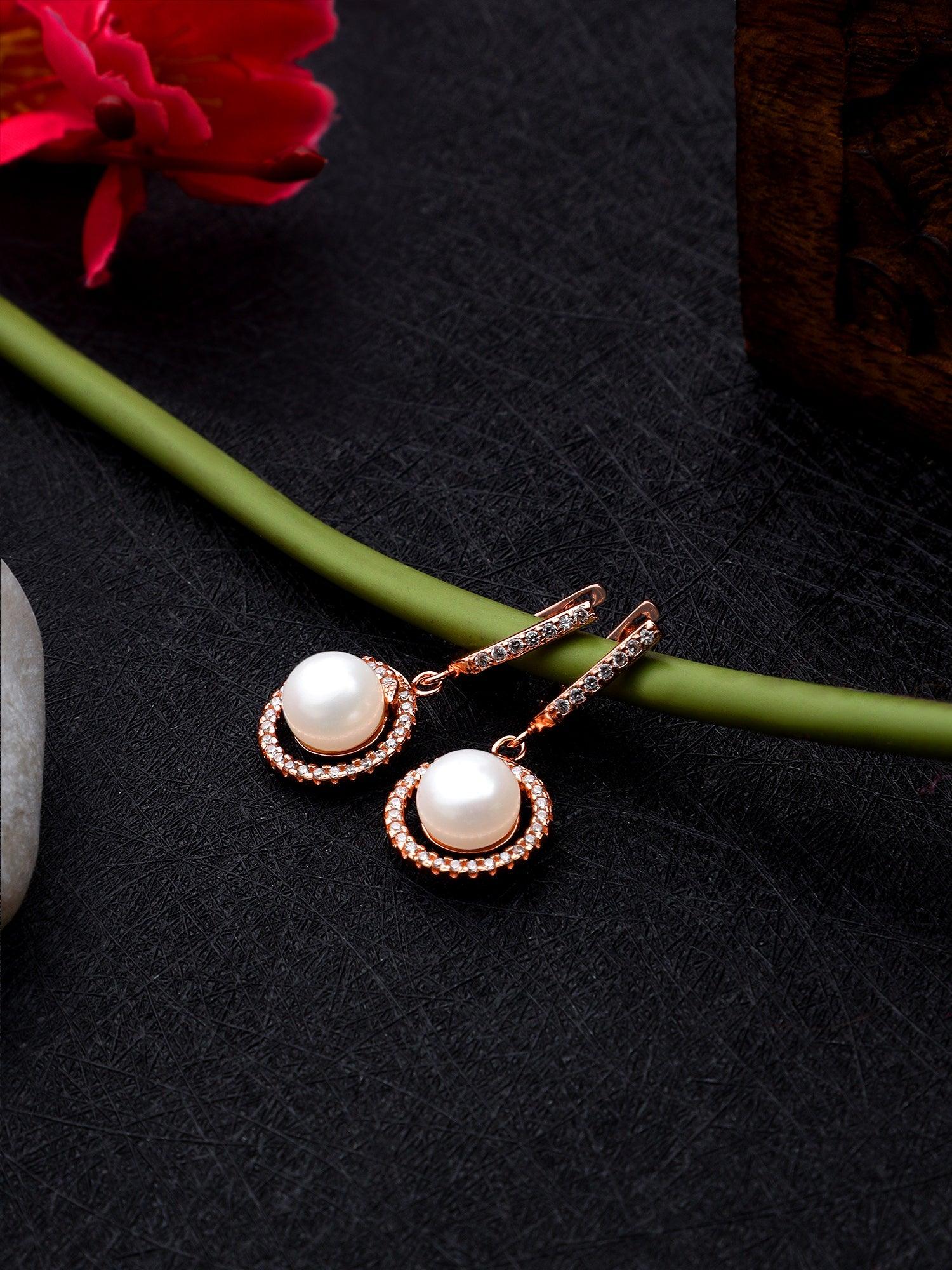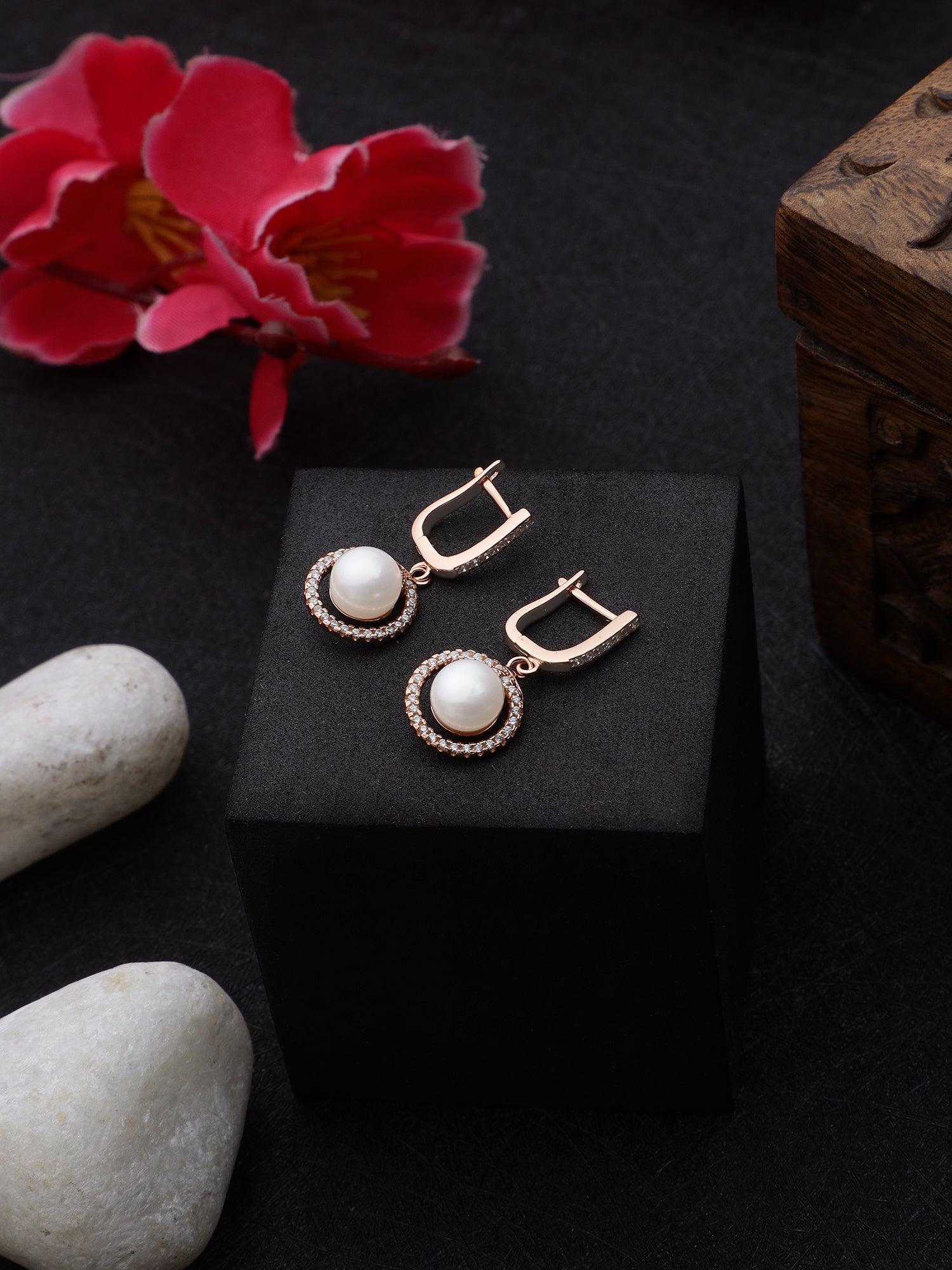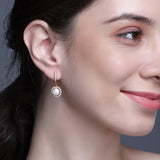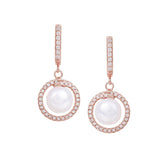 Shimmering Circle of Elegance Sterling Silver Earrings
Rs. 3,289.00
Regular price
Rs. 4,699.00
Special Offers
DIAVO10

Get Additional 10% OFF
*Offer can be applied at checkout
Description

Shimmering Circle of Elegance Sterling Silver Earrings Design Description: Shimmering Circle of Elegance 925 silver earrings feature a design that seamlessly combines curvature and radiance. At the top, a gentle curve adds a touch of grace to the earrings. Below, a circular layer adorned with shimmering stones captivates the eye. Within this radiant circle, a lustrous freshwater pearl resides, surrounded by a subtle spacing that enhances the allure of both the circle and the pearl. This design evokes a sense of timeless elegance and sophistication.

Key Features:

Graceful curve at the top
Circular layer adorned with shimmering stones
Lustrous freshwater pearl at the center with subtle spacing for added charm.

Material:

925 Sterling Silver

Plating:

Rose Gold

Color:

Rose Gold with Anti Tarnish Coating

Occasion:

Party Wear

Pearl Color:

White

Top Pick for Gifts:

Must for Gifting: Gifting this piece is perfect for special birthday gifts for girls and wives, a loving Valentine's gift for your girlfriend, a thoughtful wedding gift, or a meaningful anniversary gift.

Ideal For:

Top Selection for Party Wear: This piece is a top selection for party wear, making you stand out at weddings, engagement parties, and other special events.

Product Care Advice:

Keep your jewelry looking its best by protecting it from direct heat, water, and organic chemicals, including perfumes and sprays, which could potentially react with the metal or plating. Store your precious items in air-tight containers or a cloth pouch to maintain their allure.
More Details

Free Liftime Plating
6 Months Warranty
Easy 30 Days Return
Free Shipping
Brand owned and marketed by: Madhuram Group
2nd Floor, Madhuram Tower, Avas Vikas, Civil Lines, Moradabad, 244001 Moradabad Uttar Pradesh, India
---
Shimmering Circle of Elegance Sterling Silver Earrings
Rs. 3,289.00
Regular price
Rs. 4,699.00