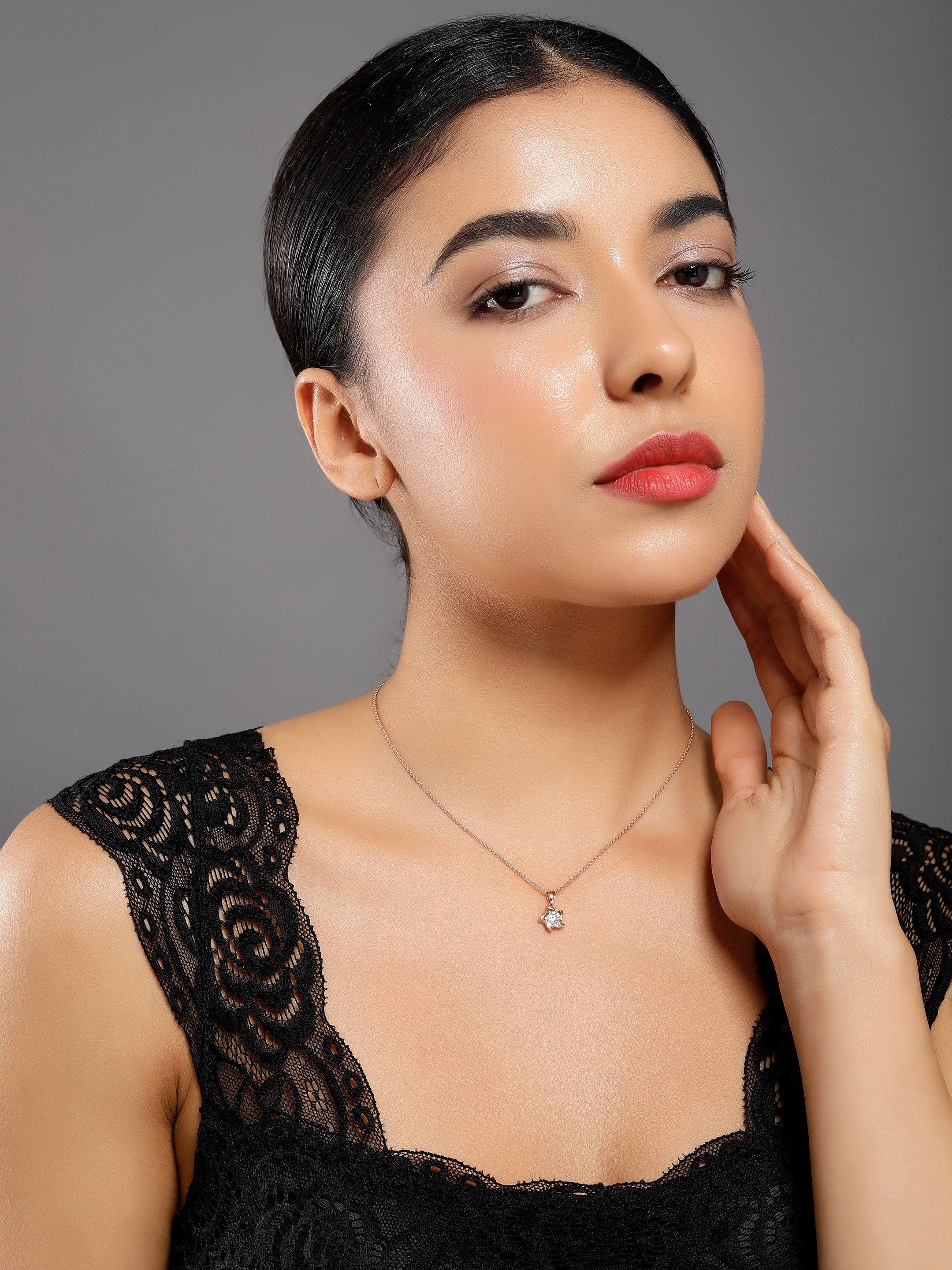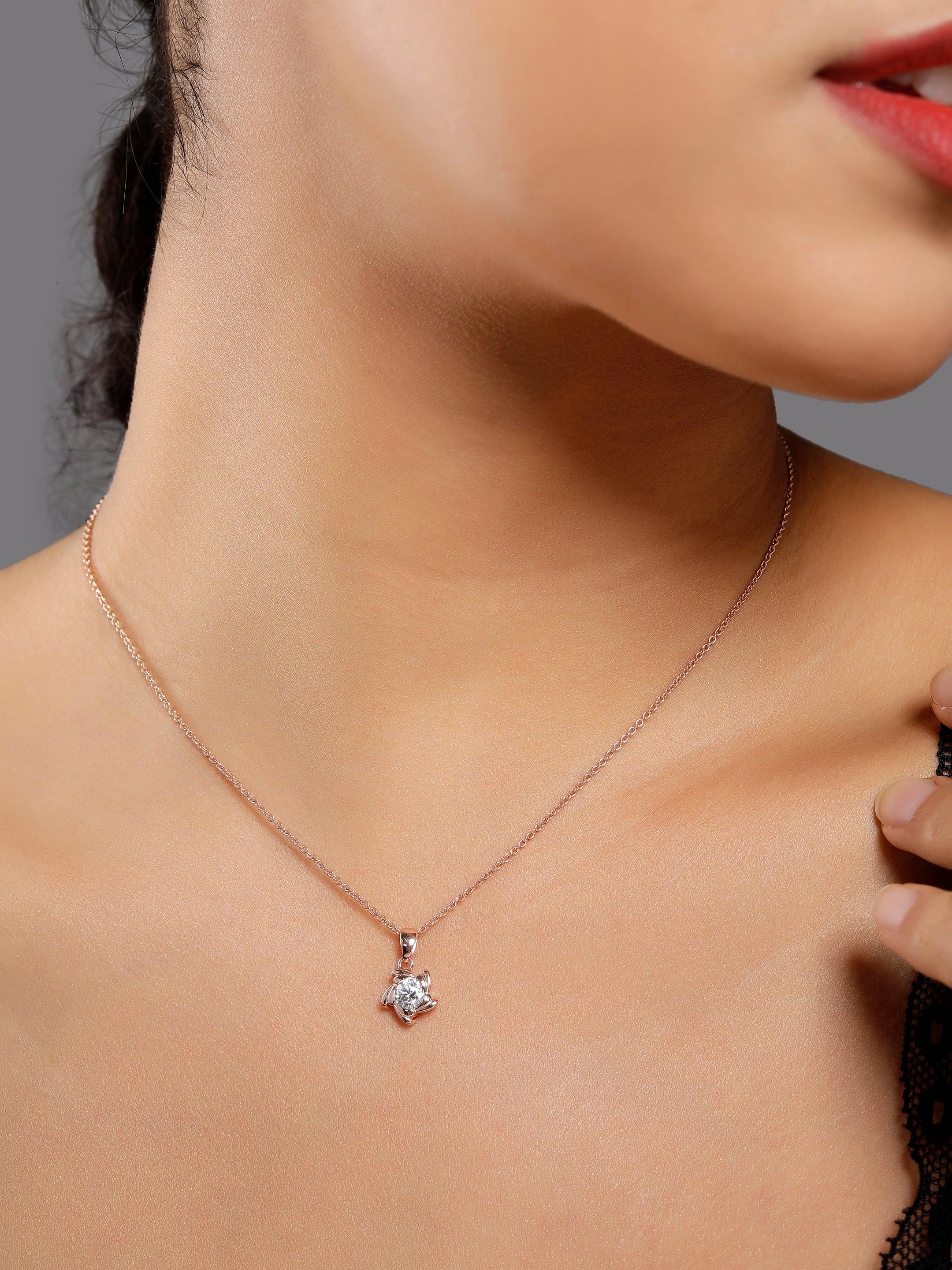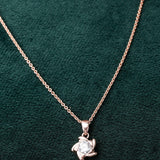 Whimsy Windflower Silver Pendant
Rs. 1,259.00
Regular price
Rs. 1,799.00
Special Offers
DIAVO10

Get Additional 10% OFF
*Offer can be applied at checkout
Description

The Whimsy Windflower Silver Pendant features an enchanting design reminiscent of a delicate windflower in full bloom. Its unique shape evokes the whimsical charm of nature, and at its center, glistening cubic zirconia adds a touch of radiance. The pendant's silver finish complements the design with elegance and versatility. Embrace the beauty of this pendant, and let it accompany you with grace and style, whether for special occasions or everyday wear.

Key Features:

Adorned with a dazzling cubic zirconia at the center
Versatile silver finish for a touch of elegance
Ideal for both special occasions and everyday wear

Material:

925 Sterling Silver

Color:

Rose Gold

Occasion:

Engagement Wear

Ideal for:

The Ultimate Occasion Outfit,This piece is the ultimate choice for dressing up at weddings, engagements, and any other significant party occasions, guaranteeing you make a statement with your attire.

Care Instructions:

Product Care Advice: To ensure your jewelry remains in pristine condition, avoid exposing it to direct heat, water, and organic chemicals like perfumes, deodorants, and strong sprays, as these substances can react with the metal or plating. Additionally, store your jewelry in air-tight containers or a cloth pouch when it's not adorning you.
More Details

Free Liftime Plating
6 Months Warranty
Easy 30 Days Return
Free Shipping
Brand owned and marketed by: Madhuram Group
2nd Floor, Madhuram Tower, Avas Vikas, Civil Lines, Moradabad, 244001 Moradabad Uttar Pradesh, India
---
Whimsy Windflower Silver Pendant
Rs. 1,259.00
Regular price
Rs. 1,799.00